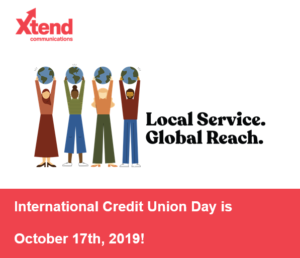 For as low as $30.00*, Xtend can be your solutions to raise member awareness and celebration engagements that you have planned on or before October 17th.
Use the "Get Started" link below to request your discounted message. Requests must be received prior to October 15th, 2019.
Once you request is received, Xtend will draft a message for you to review and approve, and then we'll take care of the send process, too!
*Restrictions may apply. Fees may vary per request & will be quoted at that time. If you are a current HTML client, this email will be sent as HTML (see the PDF attached to the associated email that was sent to your credit union) and an additional $0.02 per email sent will apply. If you are not a current HTML client this message will be sent as plain text via CU*BASE.