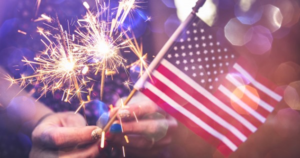 Independence Day is coming up next week!  What has your Credit Union done to communicate branch closings?
For as low as $30.00*, Xtend can be your solution to raise member awareness of Holiday Closings.  All you have to do is sign up before the end of the day on Monday, July 1st!
To request a message be sent to your members, use the link below to contact Xtend.  We will send you a draft to review, and will take care of the rest!
*Fees may vary per request & will be quoted at that time.  If you are a current HTML client, this email will be sent as HTML and an additional $0.02 per email sent will apply.  If you are not a current HTML client this message will be sent as plain text via CU*BASE.