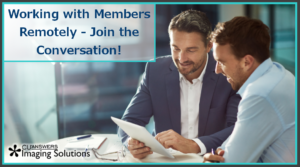 Join us on April 10th as we discuss features of eSign and Virtual StrongBox.  Come for a refresher on familiar options as well as some advanced features you maybe were not aware of.  Learn how you can work with your members remotely to get business done!
We will take you from beginning to end, and show you how to use features such as:
eSignature packages
Virtual Closing rooms in online banking
Single document eSign
How to set a signing order
Sending a reference document
Getting a requested document
Spoiler alert!  Come get a sneak peek at the new look and feel for eSign, which is due out in May!
Use the button below to join our Zoom session – we look forward to seeing you!
Friday, April 10
2:00 PM – 3:00 PM PT