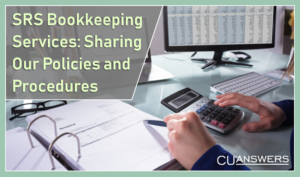 Join us for a review of SRS Bookkeeping Services Policies!  We will discuss Draft, ACH and ATM exception policies and procedures, examine the daily run sheets used to complete daily work for an SRS credit union, and will explore additional services offered by SRS.  Sign up today!
Thursday, June 6
12:00 PM – 1:00 PM PT
Don't forget: CU*Answers web conferences are always free to attend!