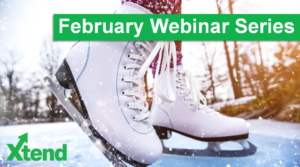 Coming Up Next Week!
Each month, Xtend offers FREE webinars focused on lending, marketing, and member service; these engaging webinars provide credit unions with helpful products, services, and industry tips to give them the leading edge.
Tuesday, February 11
11:00 AM – 11:30 AM PT
Traditional advertising techniques are still popular and effective, but how do you target those who won't ever see your commercial or hear your radio bit?  This is where modern, digital opportunities come into play – OLLE (Online Loan Lead Engine) is a user-friendly, easy way for you to turn your social media following into new members or even new loans.
Wednesday, February 12
11:00 AM – 11:30 AM PT
HTML eStatement Notification Webinar
Turn your standard plain-text eStatement notification into a fashionable, interactive, action-inspiring eStatement notification!  Do more than just notifying your members that your eStatements have been posted; Xtend encourages you to take your marketing strategy to new heights by using this opportunity as another way to effectively communicate promotions offered by your credit union.
Thursday, February 13
11:00 AM – 11:30 AM PT
Looking for inspiration for your upcoming marketing?  We can help!  We run around 25 campaigns every quarter, collecting data on each.  We'll discuss what worked, provide examples of available materials, and help inspire your future marketing efforts.