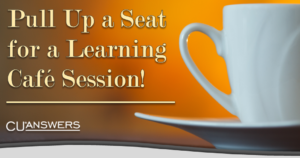 Here comes another Learning Café session!  Join the Mobile Technologies Group to learn how your credit union can update to Mobile 4.0, our new annual version for your CU*Answers mobile app.  Mobile 4.0 will be the first release to support full iPad and Android tablet support and optimization, as well as feature linking from homepage advertisements, a new native message center, displaying credit scores, and some assist and branch information updates.
Thursday, March 19
12:00 PM – 1:00 PM PT
Don't forget: CU*Answers web conferences are always free to attend!