Description
Overview
Virtual StrongBox's technology and functionality helps position the credit union as a technology-driven organization. With the Premium Version your credit union receives a powerful library of tools that can be customized to your digital transformation needs. Our premium clients not only provide a larger online safe deposit box to their members they are using VSB as a member-friendly file exchange portal that collects important documents needed in the consumer, business and commercial lending processes and account opening.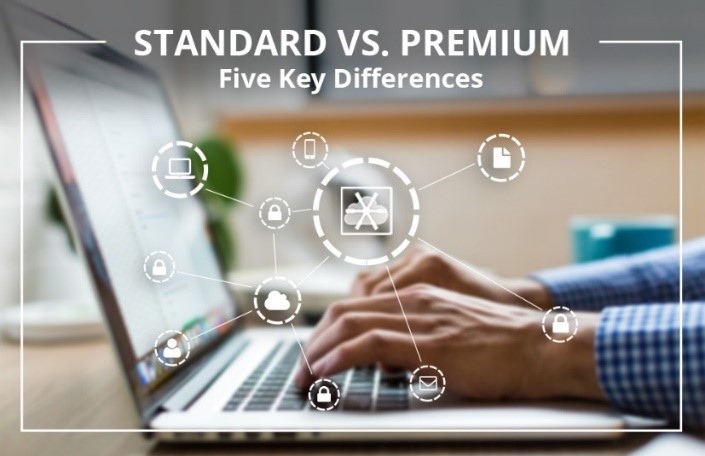 There are 5 key differences between standard and premium that can transform the way you interact with your member are:
Storage Flexibility – CU Controls the amount of space each member gets
Reward member loyalty with more space
CU and member can exchange documents and folders directly with each other – no share links required
Establish internal and external groups for workflow i.e. lending, account opening, etc.
One-to-one or one-to-many secure file, folder and group exchange capabilities
A Virtual StrongBox Team Member would be happy to explain in more detail or set up an online demonstration for you. Visit the Virtual StrongBox website to contact us.
Premium Version
Virtual StrongBox's technology and functionality helps position the credit union as a technology-driven organization. Our customer engagement platform can be used to solve just about any problem that involves legacy technology interacting with digital members. By offering this service the credit union can
Expand their virtual branch capabilities at minimal cost
Meet the expectations of digital members on how they want to conduct business
Transform data and document collection and exchange with digital members
Quickly deploy consumer-driven innovations and operational efficiencies that drive ROI
More about how clients are using their premium version can be found on the Virtual StrongBox website.
What You Will Do
For Credit Unions Currently Utilizing the Virtual StrongBox Standard Platform
Once your order has been placed a Virtual StrongBox representative will be in touch.
For Credit Unions New to the Virtual StrongBox Platform
Once your order is received, you will receive agreements from both CU*Answers and Virtual StrongBox. Simply review your agreements and deliver them back to the appropriate individuals. Receipt of your agreements will get the configuration process started. The agreements are:From CU*Answers

CU*Answers Master Services Agreement

CU*Answers API Agreement

From Virtual StrongBox

Virtual StrongBox Master Services Agreement
Virtual StrongBox New Organization Information Sheet
Train Your Staff and tell your members. The Virtual StrongBox Video Series is an excellent resource for all your internal training. Many credit unions include them on their website making the introductory of your new service easy and fun.
Once your services have been activated, begin sending your receipts and documents to your members Virtual StrongBox.
What We Will Do
We will configure your Virtual StrongBox handoff from It's Me 247 for your members.
We will update your ProDOC software to include the necessary components for sending documents to members.
We will train you on how to use this software to send documents to your members.
We will train your staff on how to utilize the admin. Portal for security and tracking.
We will create the API that delivers your members email address to VSB direct from CU*BASE.
Once your services are live, Virtual StrongBox delivers email reminders to members. Including:
Each time a new document is loaded
Reminders to active their new StrongBox
Virtual StrongBox Video Series
Member Automated Reminders
CU*Answers and Virtual StrongBox has invested in your future as an internet retailer. Using a CU*Answers API functionality, members email address information is delivered from CU*BASE to Virtual StrongBox. In turn Virtual StrongBox delivers customized messages to the member.
Transactional Messages For those sending receipts for forms to your member's Virtual StrongBox, the member will receive a plain text email message indicating there is a document waiting. This message encourages members to experience the benefits of the free storage options you are providing.
Pending Registration Messages If the member has not activated their Virtual StrongBox, they will get a friendly reminder email to log in and experience the benefits of utilizing this valuable service.
Premium Package FAQs
How much space does each member receive?
With the Premium Version you're not locked in to the 10 MB with the Standard Version. Your credit union decides how much space each member starts out with and can award additional space to individual members or groups of members if you'd like.
Can my credit union share documents with members? Can members return documents to the credit unions or share documents with other providers?
All of this is possible via the secure link feature of Virtual StrongBox.
What is the pricing for the Premium Package?
There is an implementation fee and monthly licensing fee for the premium. A list of features and functionality as well as current pricing can be found on the Virtual StrongBox Website.
Can we send receipts and loan forms from ProDOC directly to a member's Virtual StrongBox?
Yes, this feature is available with the Premium package.