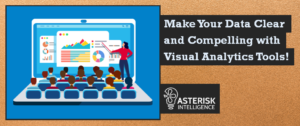 Calling all data analysts!  Looking for the best way to locate visual analytics tools within CU*BASE?  Hoping to share valuable data with a larger audience?  Want a deeper exploration of different visualization options including graph types and color coding?  Visual Analytics Tools (VAT) allows you to present data in a way that is both clear and compelling.
Watch the recorded video presentation for an introduction to Visual Analytics Tools, including the ins and outs of their various applications.
Our next online webinar on VAT is Wednesday, May 29th, from 10:00 AM – 11:00 AM PT. Join us on this date for a live presentation of Visual Analytics Tools.  Learn about the tools, applications, and more – register today!