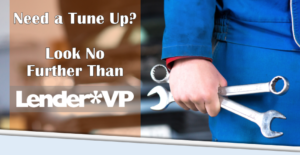 Tune Ups present an opportunity to take a second look and see if everything is functioning as planned.  We will work with your team to best identify potential improvements to your credit union's processes.
Whether you are a new client or a seasoned CU*BASE veteran, a Lending Tune Up can help your team identify new products and services that you could be offering your members.  Not only will we review products and services, we will also review your current fee configurations, third-party vendors, specific product configurations, and more!
We have multiple engagements to suit your needs, including a free remote option.  For a full list of what's included, or to receive a quote for your Tune Up, visit the CU*Answers Online Store today!