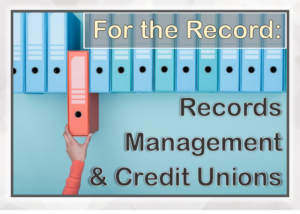 Implementing a Records and Information Management program helps to make sure you manage your records and information to meet your business needs and comply with laws and regulation. We want to provide content to help educate, motivate and guide you in your Records and Information program development, and also keep you abreast of trends in records management.
Join Marilyn Boyd, Internal Auditor, as she discusses the importance of having a records management program. This webinar will explore the basic concepts of records management, and will demonstrate how to create, implement, and maintain a successful program.
Tuesday, September 19
8:00 AM – 8:30 AM PT
This webinar is FREE to attend.  Please note that the registration deadline is Tuesday, September 17.