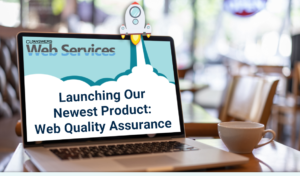 Interested in making your site more accessible while providing a satisfying web experience for all your current and future members?  CU*Answers Web Services is launching a new product for you!  Using a robust toolkit of testing resources, our Web Quality Assurance Service will check your most visited web pages for accessibility, quality and performance, regulatory compliance, and search engine optimization.
Visit the CU*Answers Store to sign up today!
Want to learn more?  Join us for a webinar on Tuesday, May 14th.