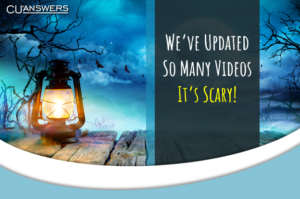 We've Updated Another CU*BASE Online Course with Fresh Videos!
CAB 201: Daily ACH Processing
Access this course by clicking the Network Links button in CU*BASE and then selecting CU*Answers Online University.
Click below to check out all CU*BASE online course videos!
Browse All Online Course Videos
Other online courses with updated videos include:
CAB 200: Daily Share Draft Processing
CAB 202: Daily Payroll Processing
CCS 100: Collections Basics
CCS 101: Advanced Daily Work
CLS 100: Lending Basics
CTM 201: Phone Operator
CTM 300: Opening Memberships & Accounts
CTM 400: Teller Processing I
CTM 401: Teller Processing II
Stay tuned to hear about additional online course video updates!