Sign up by June 18th, 2020
Celebrate the financial freedoms that credit unions provide with this fun and festive banner! Various CU*Answers teams, including Marketing, Web Services, and the Internet Retailer Support Center (IRSC) will work with you to execute the campaign to different channels including your Online Banking Community page (OBC), MAP site, and Mobile App for member engagement.​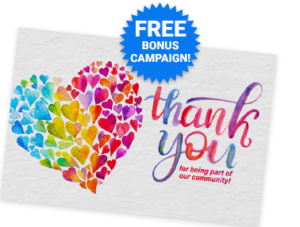 Receive a BONUS campaign when you sign up for the July Cooperative Campaign!
In the spirit of community CU*Answers is offering a FREE bonus campaign with the July Cooperative Campaign. Show your members how much you appreciate them with this fun and colorful Thank You banner.
The bonus campaign includes: Web banner, Facebook banner and mobile app banners
To sign up please visit
https://cu.cunorthwest.com/product/july-campaign-financial-freedom/