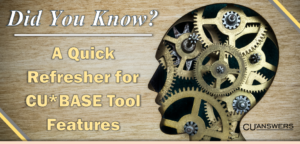 Did You Know: Activate a Credit Card Cash Back Program
Did you know that your credit union can reward members for their credit card purchases each month with a percentage cash back, posted as a credit on their credit card loan?  At the end of each month, a percentage of the members charges are paid back as a credit transaction to their credit card.
Your cash back reward program can help your credit union enhance your plastic offerings to encourage members to apply for a credit card loan (because who doesn't like rewards?), and offer promotions with varied reward percentages.  Minimum and maximum payments can be configured, along with restrictions on delinquent accounts.
You can also activate a debit card rewards program.  Contact SettleMINT EFT for details.
Interested in activating a Credit Card Cash Back Program?  Click below to visit our store and get started today!