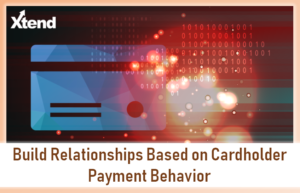 Let Xtend dive into the way your members are carrying their credit card debt each month and start building better relationships from your data. Xtend will find and define the different types of credit cardholders (transactors vs. the revolvers) at your credit union by exploring your members' repayment behaviors.
Leverage these insights to enhance your marketing efforts and build relationships with your members.  Get started today – visit the Xtend store to receive a quote!
To be eligible for this service, your credit union must have online credit cards configured within CU*BASE.