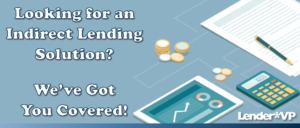 Looking to build or streamline your credit union's indirect lending initiatives?  CU*Answers offers multiple resources, to ensure that your credit union is well-positioned when it comes to making a deal!
Our own end-to-end indirect lending platform
Retailer Direct is the CU*Answers indirect lending platform, and can help your credit union partner with businesses via a web portal, making the process of exchanging loan applications easier than ever!
Integrating partners
Our Software Integrations team hosts a high-performance micro-service based API framework, which is used to communicate between all of our third-party integrated partners and CU*BASE.
Two-way communication with dealers
The Counteroffer Exchange project allows lenders to communicate with dealers through indirect channels, such as DealerTrack and Route One.  Comments can be posted to and from the dealer's management system to then be stored in CU*BASE.
For a full list of our Indirect Lending options, or to sign up with a partner today, visit the online store!
For additional information and resources, click here.